You are here
Shoes and Sandals for Healthy Feet
Posted by
Dr. Ben Kim
on Sep 30, 2014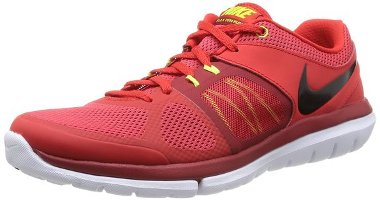 A few summers ago, I mentioned that we purchased Keen Newport Sandals for our boys to give their growing bodies optimal support from the ground up.
I've since received many notes from readers who have found Keen's H2 model to be helpful for a wide variety of physical problems surrounding the feet, ankles, knees, hips, and even the lower back region.
The positive praise for Keen sandals doesn't surprise me, as I've long observed chronic knee, hip, and ankle problems improve considerably after making sure that all of the joints in the feet and ankles are moving properly.
If you have chronic pain and/or stiffness in your lower extremities, you are likely to benefit from visiting a health care provider who has experience mobilizing the many joints - 33 of them, to be exact - in each of your feet that need to glide properly to allow the rest of your body to function normally.
Having tight muscles or a stiff joint within the middle part of one of your feet can cause problems all the way up to your head and neck. I've actually found that in some cases, chronic tension headaches can disappear within a few sessions of mobilizing the feet and ankles. This is why health practitioners who specialize in manual therapies think of the body as being a kinetic chain - each major joint sits next to other major joints, and like a series of gears, all joints need to function properly to allow the whole chain to function.
Since the mention of Keen sandals was well received, I'd like to share a few thoughts on other types of footwear that I can wholeheartedly recommend to provide optimal support to the feet and body.
But first, in case you're new to our website, please note that the two types of footwear that I don't recommend are high heels and flip flops.
The problems associated with wearing high heels are obvious. Wearing high heels significantly increases your risk of spraining an ankle.
High heels and other forms of footwear that have small toe boxes tend to crowd your toes, which can increase your risk of developing painful bunions and other toe deformities.
Wearing high heels can also contribute to lower back pain and upper back stiffness, as standing on the balls of your feet for long stretches forces your lower back to arch backward and your upper back to arch forward - not enough to be perceptible to most observers, but enough to cause real problems over the long term.
Flip flops generally make for poor footwear because they force your toes to chronically grip down onto the flip flops to keep your feet stable during gait. Though not so noticeable to most people, this constant flexing action by the toes can lead to a number of problems, most commonly plantar fascitis (pain in the arches of the feet), pain along the inner aspect of the knees, and even hip pain deep within the ball-and-socket joint.
So now that we're clear on the problems with wearing high heels and flip flops over the long haul, let's take a look at some of the most supportive shoes and sandals that you can use:
Keen Newport Sandals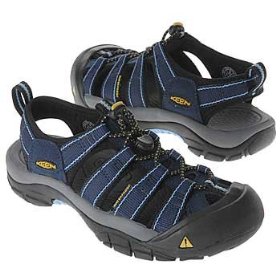 We've already mentioned these super comfortable and supportive sandals. Here are some links to them at Amazon:
Keen Newport H2 Full Sandals for Women
Keen Newport H2 Full Sandals for Men
Please note that a number of reviews of these sandals recommend ordering up half a size, so please consider this before purchasing Keen Sandals. Also, whenever you purchase footwear from a reputable company, so long as you don't wear new items outdoors, you can almost always receive a refund should you find that they aren't well suited for your feet and gait.
Birkenstock Milano Soft Footbed Sandal with Heel Strap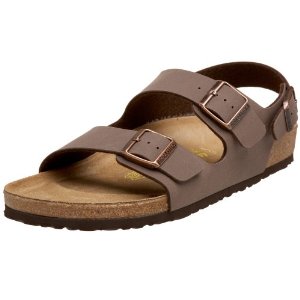 If you opt for a pair of world famous Birkenstocks, try to get one with heel straps. An adjustable heel strap is what allows feet to remain stable while walking in sandals, which addresses the constant toe-flexing problem that occurs with flip flops.
The Birkenstock sandals that I like best can be found here:
Birkenstock Milano Sandals with Heel Straps
Nike Flex Shoes
Though I prefer tennis to running and know a lot more about tennis shoes than running or training shoes, I've had many clients and colleagues swear by Nike Flex shoes.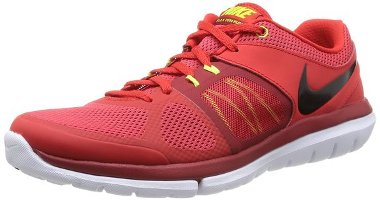 I've tried a number of shoes over the years, and I can unequivocally say that no other shoe provides the same overall blend of comfort, lightweight support, and ventilation.
For women:
Nike Flex Run Women's Running Shoes
Here's the equivalent for men:
Nike Flex Run Men's Running Shoes
Though these shoes are designed to support serious runners, I think they're an excellent choice for long walks and just going about your everyday activities.
Asics Gel Resolution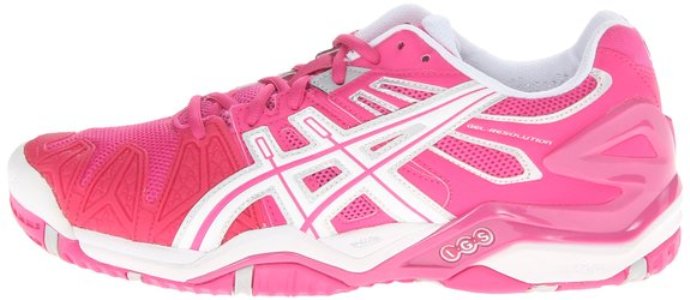 And because I'm a true tennis nut, I can't end this post without a recommendation for a great tennis shoe. Top notch tennis shoes are actually some of the best shoes you can wear for activities that involve a lot of cutting from side to side.
I've tested all of the best offerings from Head, Wilson, Nike, Asics, Babolat, Lotto, and a few other tennis apparel companies, and the shoe that I have found to provide the best blend of comfort, stability, ventilation, and durability is the Asics Gel Resolution, currently in its 5th generation.
For women:
ASICS Women's GEL-Resolution 5 Tennis Shoe
For men:
ASICS Men's Gel-Resolution 5 Tennis Shoe
Because tennis shoes need to be durable enough to withstand explosive cutting in all directions, they are heavier than shoes like Nike Free that only need to be stable enough for running and less demanding everyday activities. But even with extra materials for durability, Asics Gel Resolution 5 provides incredible support while providing enough ventilation for your feet to remain comfortable.
***
Please remember: the shoes and sandals that you choose to wear on a daily basis have significant impact on the health of your joints over a lifetime. Consider that the average person walks around 5 miles per day, translating to 8,000 to 10,000 steps every day. Multiply this by decades, and it becomes obvious that it makes sense to invest in quality shoes that provide a good blend of support and stability.
Please feel free to share this post with family and friends who may not know about the importance of choosing quality footwear for a healthy body.
Join more than 80,000 readers worldwide who receive Dr. Ben Kim's free newsletter
Receive simple suggestions to measurably improve your health and mobility, plus alerts on specials and giveaways at our catalogue
Article Tools
Please Rate This